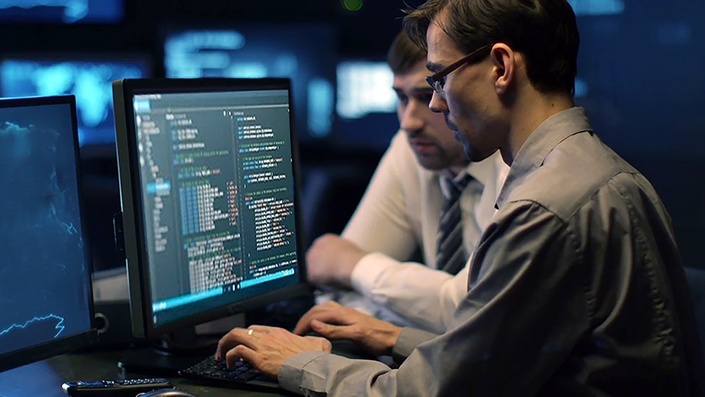 Developer Course: Microsoft Dynamics 365 Customer Engagement ( CRM )
A must have course for Dynamics 365 developers
Watch Promo
Dynamics 365 Customer Engagement ( CE), popularly known as Dynamics CRM, is one of the leading CRM solution in the market. The demand for Dynamics 365 Customer Engagement( CRM) developers and functional consultants are quite higher, and its even more with the release of latest version of the application, Dynamics 365.
This course is for the technical consultants and developers who want to get into Dynamics 365 CRM developer role. The course focuses on customizing the application using Out of the Box features (using User Interface) and using code. It allows detailed chatpers on how to develop custom code for customizing Dynamics 365 CE using plugins and custom workflow activities that every Dynamics 365 developers should be expert on.
Following are the course sections which will walk you through customizing Dynamics 365.

Section 1 Intro to customize Dynamics 365 Customer Engagement:
This section includes chapters that gives you an introduction to extending Dynamics 365 CRM using code, Dynamics 365 SDK( Software Development Kit) and web resources.

Chapter 1 - Intro to Customization in Dynamics 365 CRM
Chapter 2 - Understanding Solution Concept
Section 2 - Customize Dynamics 365 CRM entities:

This section explains in detail how to customize Dynamics 365 CE entities. Entity customization, forms and views customization, entity relationships.

Chapter 3 - Understanding Dynamics CRM Entity Model

Chapter 4 - Customizing Dynamics CRM Entities

Chapter 5 - Customizing Entity Forms

Chapter 6 - Customizing Entity Form Components

Chapter 7 - Customizing Entity Attributes

Chapter 8 - Customizing Entity Views and Charts

Chapter 9 - Customizing Entity Relationships

Chapter 10 - Implementing Business Rules

Section 3 - Processes for Automating Business Processes

You can bring automation to your Dynamics 365 application using processes. This section is on implementing processes that is workflows, dialog, business process flows and actions.

Chapter 11 - Understanding Process in Dynamics CRM

Chapter 12 - Implementing Workflows for Automation

Chapter 13 - Dialogs for Interactive Process

Chapter 14 - Implementing Business Process Flows

Chapter 15 - Custom Entities using Actions.
Section 4 - Extending Dynamics 365 using Code

You will exposed to different ways to extend Dynamics 365 CE using code. Chapters in this section is a foundation is to extend the application using code.

Chapter 16 - Intro to Extending Dynamics CRM using Code

Chapter 17 - Understanding Dynamics CRM SDK and Process

Chapter 18 - Working with Dynamics CRM Web Resources

Chapter 19 - Form Scripting Using JScript

Section 5 - Develop Plug-in and custom workflow activities

Plug-ins are event handlers developed using custom code in .NET. You will learn about Plugins in detail and how to register plugins with Dynamics 365 CE application.

Workflows are limited in their functionality but you can extend their functionality using code. This sections has topics which will teach you how to write code and extend workflows.

Chapter 20 - Plug-in Development Dynamics 365 CRM

Chapter 21 - Developing A Plug-in - Practice

Chapter 22 - Registering Plugin with Dynamics 365 CRM

Chapter 23 - Debug Plug-ins

Chapter 24 - Custom Work Flow Activities

Section 6 - Customize Ribbons, Sitemap and reports

Ribbons and sitemaps are the UI components of Dynamics 365 CE application. you will learn how to customize these areas of the application manually and using tools.

Chapter 25- Customizing CRM Ribbons

Chapter 26 - Reporting in Dynamics CRM

Once you finish the course you will be able to:
Understand Dynamics 365 CRM OOB features
Customize Dynamics 365 CRM using UI

Customize Dynamics 365 CRM entities and components
Extending Dynamics 365 functionality using Code
Implement Plug-ins and custom workflow activities
Implement form customization using Javascript
Customize Dynamics 365 ribbons and sitemap.
Your Instructor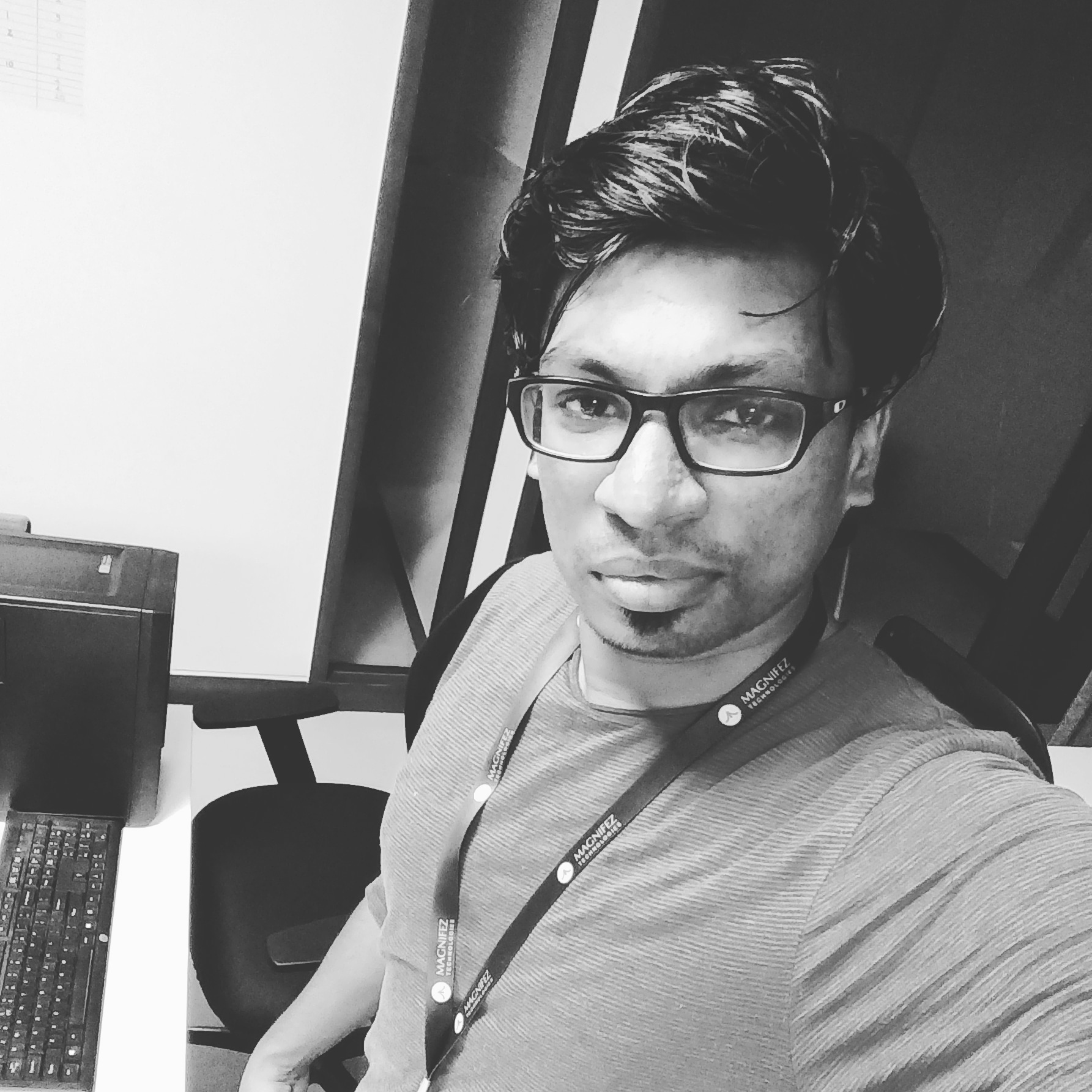 The author of this course is Firoz Muhammed who has close to 10 years of experience in IT industry into Consulting, application and training. He has working experience on technologies like C++, C#.Net and Microsoft Dynamics 365 CRM. As part of his work life he worked with companies like HP, Capgemini, Wipro, Qatar Airways and Accenture. Presently he is working as a corporate trainer and has delivered training on Dynamics 365 for corporate and individuals. He is also the founder of Magnifez Technologies which specialize in Consulting, Implementation and training on Dynamics 365 stack.
Course Curriculum
Section 1 - Intro to Customizing Dynamics 365 CRM
Available in days
days after you enroll
Section 3 - Processes for Automating Business Processes
Available in days
days after you enroll
Frequently Asked Questions
When does the course start and finish?
You can start the training at any point in time, and you can finish at your own pace. Its always better to have a learning plan though.
How long do I have access to the course?
Once you enrolled you will have lifetime access to the online course. You can learn at your own pace. As Microsoft changes the technology we wouldn't be updating the course but you can still access lifetime.
What if I am unhappy with the course?
If you are unsatisfied with your purchase contact us immediately, we will try understand the situation and help you. If you are still unhappy about the course then we will give a full refund within 30 days of purchase.
Is this an official preparation course by Microsoft?
No. We are Microsoft certified consultants and we developed this job-oriented course based on our working experience on Dynamics 365 that will help you land in a suitable Microsoft Job.
Do I need a Microsoft Dynamics 365 instance for this course?
Yes, you can create a FREE trail of Microsoft Dynamics 365 Customer Engagmement easily and the trail can be used for practise.
What are the prerequisites for this course?
Basic understanding of Dynamics 365 customer Engagement functionality. I would recommend you to complete the following courses: 1. https://courses.dynamics365academy.com/p/microsoft-dynamics-customer-engagement-crm-introductory-course-free-training 2. functional course https://courses.dynamics365academy.com/p/dynamics-365-crm-functional-course-sales-customer-service.